PRODUCT DESIGN (WEB, UX/UI)
-
Trinity College Dublin
Digital Designer, Trinity Digital & Web Office
www.tcd.ie
For eight years I was responsible for the design and front end development of the Trinity College website and associated digital channels as part of the Communications and Marketing Directorate.
More documentation coming soon, but for now you can see a quick selection of work here:
http://dropr.com/jamietcd
As part of this central service, I;
- Designed and built high quality standards compliant & accessible websites
- Used responsive design techniques
- Tested across multiple browser/platforms and devices

Along with being the first and central point of contact for website design across all Academic, Administrative and Support areas, I also produced, maintained and supported key College websites such as the College Maps, Video Wall, TCD Global and Local Homepages, Communications Office and other top level pages.

I also;
- Offered advice and guidance on digital design and content for new and existing websites
- Advised on planning and production of promotional video and audio work
- Administered and published to the Trinity YouTube EDU and iTunesU video channels
- Managed the Trinity Social Media Project which looks at the use and integration of social media for TCD web presence

Skills required;
- Web Design & Development / JavaScript, jQuery / HTML5, CSS3 / Responsive Web Design / XHTML, XSLT, PHP / iOS Development / Video Editing, Motion Graphics / Adobe Creative Suite / Project Management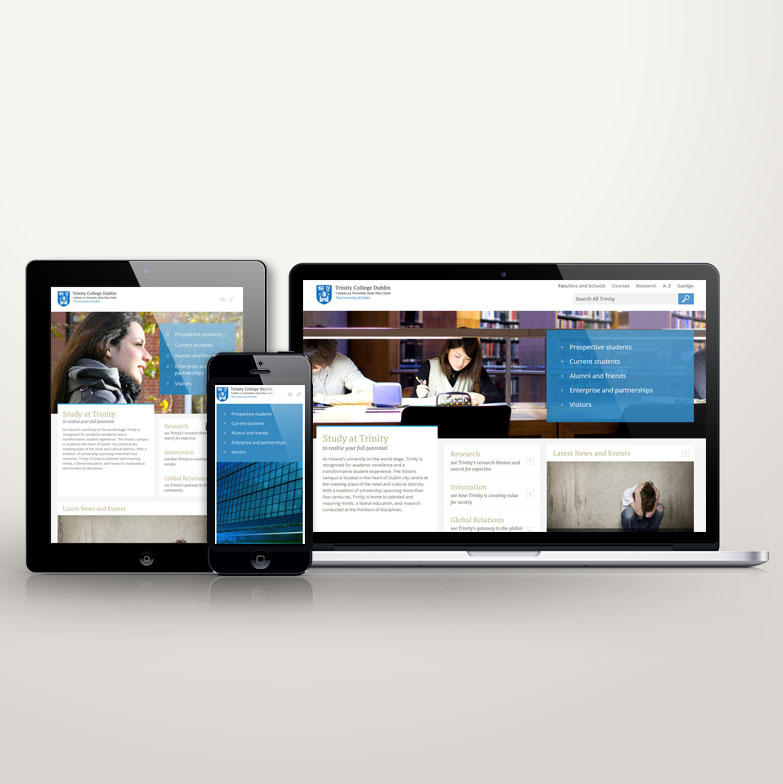 PRODUCT DESIGN (WEB, UX/UI)
-
MBJ London
"Modern business journey begin online"
www.mbj.london

From Autumn 2016 to Summer 2017, I worked with MBJ as Web Designer, looking after UX & UI for new wordpress sites for many small to medium sized businesses.

"Most business owners are just too busy building and growing their companies to worry about taking care of and constantly updating their own websites. At MBJ we take care of a website's design, development, and management. We go far beyond creating tailor-made sites for businesses. We work like your personal IT team, empowering your company online by managing your website's performance, generating insightful web reports, and carrying out security checks and upgrades to make sure your online storefront always perfectly reflects what you do. We're helping businesses go digital. For SMEs, this is a game-changer."



UX / UI DESIGN Roles & Tasks
Conceptualising, designing and project managing the production of websites

Delivering brand aligned, engaging UI/UX across the customer journey

Effectively prioritising multiple tasks, projects and deadlines simultaneously, whilst maintaining a sharp eye for detail

Developing designs into custom built WordPress sites

Delivering presentations to clients

Working with developers and their requirements for responsive design, and cross browser testing

High proficiency of Sketch and Photoshop

Good knowledge of HTML & CSS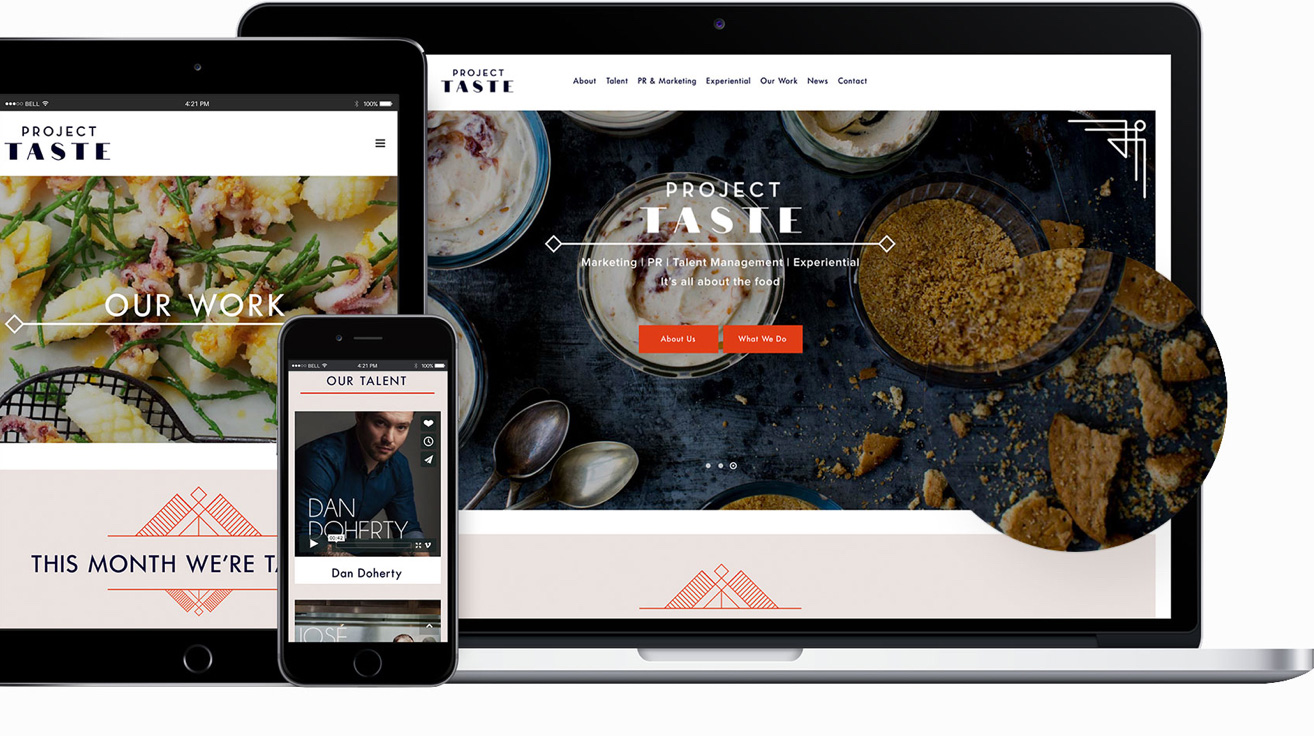 PRODUCT DESIGN (WEB, UX/UI)
-
The Plum Guide
'The Plum Guide Test' App Redesign

www.plumguide.com
This project involved a redesign of The Plum Guide Test, which is iPad app utilised by a Plum Guide 'Home Critic' to interview hosts and assess homes by interacting onsite via a very intensive survey.

The project needed to be very UX focused, with a need to create a User Interface that's both beautiful yet very functional, efficient and ergonomic, while aligning to strict brand guidelines. It was very important to introducing a visually impressive way of presentation of the testing documentation for investors and collaborators.

For this role, there was a necessity to have an obsession with detail, efficiency and UI, to create a super slick version user experience.

Jamie Farrell - Creative Visual Designer & Artist currently based in London.